WOMEN EXPLORING CRAFT BEER
Barley's Angels is a network of chapters by and for women exploring beer around the world.
Barley's Angels chapters expand the appreciation and understanding of craft beer among women through events with craft beer professionals and businesses. Chapter events are places to discover how to cook with beer, tricks to pairing beer with food, what makes the beer you like taste just right, how to buy th
e right beer, what's going on at local breweries, and more!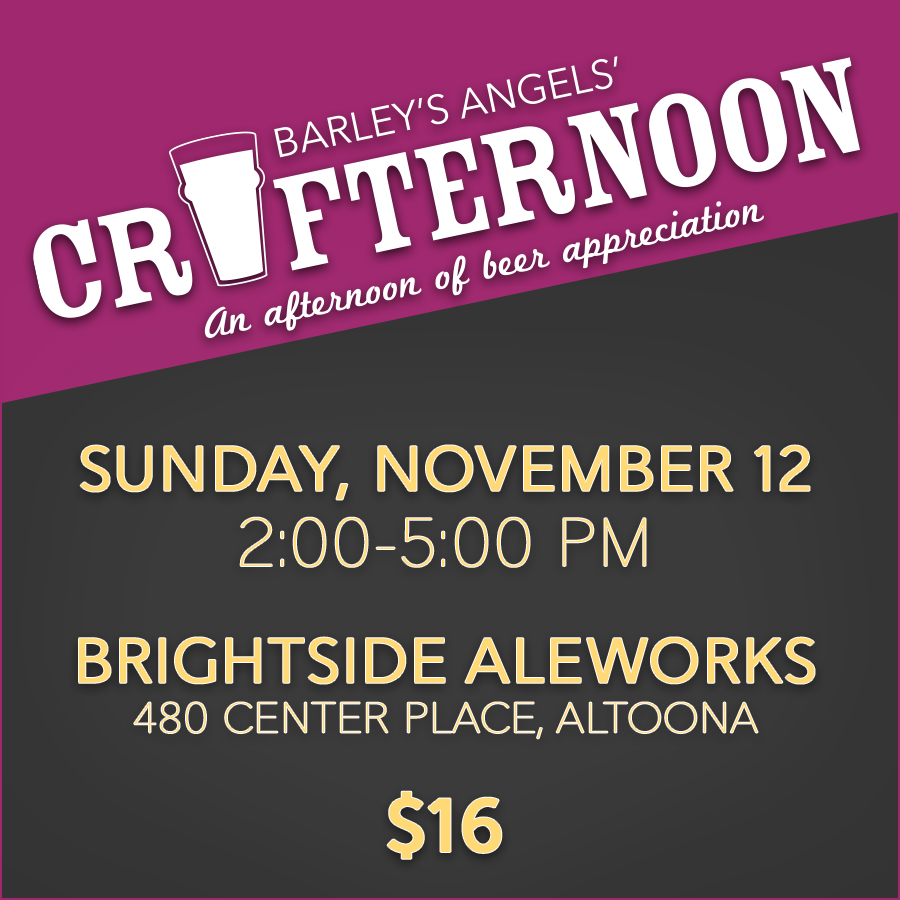 It's time to look at the Brightside. Literally.
Join us Sunday, November 12 at Brightside Aleworks in Altoona where co-brewer and owner (and Barley's Angels board member!) Molly Frana will lead us in a tasting of beers and a tour of their facility. We'll also have light snacks and lots of opportunities for asking questions and socializing! Got extra time? Stick around for the Cast Iron Cook-Off—Try the dishes and vote for your favorite!
November 12, 2017 | 2:00-5:00PM
Brightside Alweworks | 480 Center Place, Altoona
$16
Get Your Ticket Today!
This is a women-only event. Must be 21+. ID required at the door.
Ticket sales through 

Friday 11/10 at 6pm

.